I'm putting together my must-have list of clothing that I either own or am purchasing in the near future for autumn and to take me into the winter months.
1.  REI Chunky Knit Hat
I love chunky knit sweaters, scarves, etc.  This hat is super adorable, looks incredibly warm, and has a tassel on top.  I'm excited to get this to wear to Badger and Packer games this season!
2.  Aerie Shawl Sweater
See what I mean by chunky sweaters?  This one seems so cozy and warm.  I'm due for a nice warm sweater to cuddle into before bed.  Maybe even by the fireplace in the apartment — even if we're not going to actually MAKE a fire.
3.  Gap Modern Boot Pants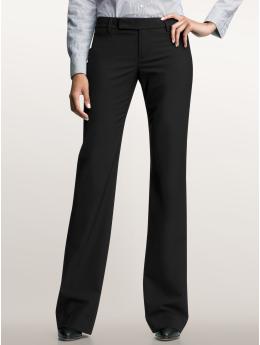 I just got a pair of these, and they are one of the best purchases I have made recently.  They are incredibly comfortable, are super flattering to my long legs.  Gap pants are incredible, and all of their different styles are great.  I also have their trouser pants, which are equally as comfortable.
4.  Aerie Plaid PJ Pant
It may be because I'm cold and also tired, but these pajama pants look like heaven.  So nice and cottony, comfy, and all-over amazing.  Plus, they'll look fantastic alongside that snuggly sweater.
5.  TOMS Navy Canvas Classics
I am need of a new pair of great canvas shoes (my Chucks have both seen better days), and you can't go better than with TOMS.  The shoe for a shoe idea is great, and it's a good feeling to help others while getting a new pair of kicks.  I will of course be going with my ever-favorite navy blue, but there are tons of great colors that I may have to venture to get a pair of orange or something else exciting.
6.  Sperry Top-Sider Avery
I am in LOVE with Sperry products, and as much as I love my classic boat shoes, I think I need to get myself a pair of these preppy penny loafers.  They are extremely comfortable, as all things Sperry are, and I think they would help my wardrobe, especially trying to dress up on days which I have class.  I'll feel like a prep straight out of an 80′s movie with these.
7.  Ray-Ban Wayfarer
It is easy to blame Sam for my recent sunglasses obsession.  I've had a pair of great Ralph Laurens, but I think it's time for me to take it up a notch and get these Ray-Bans.  Classically cool, they will protect me from sun rays.  Imagine these, a baseball hat, and Miller Park — nothing better.